Monday, March 19th, 2007
---
1:44 pm
- The hair, it is cut.
Saturday, March 3rd, 2007
---
3:27 am
- Ben & Mike's Charity Haircut!
As I'm sure some of you are aware, Red Nose Day is soon approaching. For the past few years, it has raised over £60 million each two years. For this year's, Ben decided he was going to cut off his hair and get sponsored for it, and when I heard about it I wanted in as well ;)

The hair we cut off will be going to a charity that makes wigs for leukaemia patients. As we both have long hair I expect there'll be a harvest of about 24-26 inches between us. The charity pays for the hair they receive so we will put that money straight back into Comic Relief. Here are some pictures of how our hair looks now (they are clickable for bigger pictures):

My hair: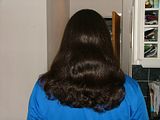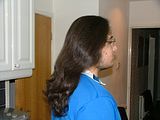 Ben's hair: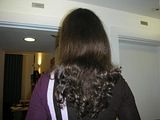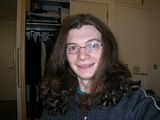 In order to collect any donations you may wish to give, I've set up a couple of links to my Paypal account. You can donate however much you'd like. I realise that you might have a suspicion that I'm just trying to con you, which is of course understandable. In order to put that to bed I'm going to put up some photos of our hair after we get it cut, which will prove that we did it.

Red Nose Day is on the 16th of March, and we're getting our hair cut together on the 17th, because Ben needs to get back home from Cambridge first. Although Red Nose Day is a one-day event, donations can come in for a short while afterwards (to make up the full amount for the event some tardiness is allowed due to the postal system). Therefore, if any of you are on the fence about donating, you can wait until I put up post-haircut photos without fearing being late.

If you'd like to donate there are two links in this post - one to donate in US dollars and the other for UK sterling.

Thanks in advance for reading this and possibly donating to a very worthy cause! I can't remember ever doing anything for charity before so I'm getting my weight fully behind this to raise as much money as possible. Ben and I have already been raising a lot from people we know in person and through friends of friends of friends. The opportunity to raise even more globally was one I couldn't pass up.

Once again, many thanks for your support and donations!
Sunday, February 13th, 2005
---
9:17 pm
- I guess I should add this.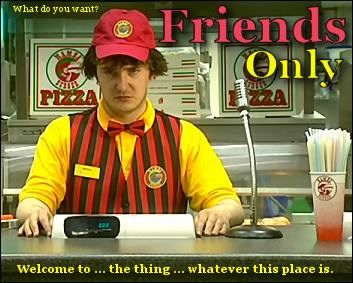 So, yeah. Everyone else with a friends-only journal seems to have one of these.

Comment if you want to be added to my friends list.

God only knows how people would find this journal though.

Still. There it is.

I don't remember where I found that pic but I'm taking it. So nyah.
Tuesday, June 22nd, 2004
---
4:59 pm
- Okay, at Ben's request
Sunday, May 23rd, 2004
---
4:44 pm
- Right, annoying everyone for no good reason
I have just this minute decided to jump on a bandwagon - bandwagons rule, see - and change my posts to friends only. So there. you'll have to log in/sign up to read them.

Today was the most useless ever. I got up at 12:00, and was told to go out for a pub lunch with my parents/brother. I always hate these, because they're just boring and a waste of time. This was no different. Not only this, but I got stung trying to retrieve my football. Arses. Anyway, I was thoroughly pissed off, especially when I found out (when we got there) that I could've stayed at home if I wanted. Grr.

Ah well. Bye for now.